What happened when I left the cat with my grandmother
A butler who is a beginner in society who has to go on a business trip to another country for a while! I have no choice but to leave my family, Maru, who lives together at home, and I am thinking about what to do… A family grandmother that comes to mind!
It was a grandmother who hated cats, but there was no one to take care of the cat other than the grandmother, so she took care of the cat and ejaculated for ejaculation. 'I hate grandma, I hate it, what kind of animal is it', 'I hate cats more!' However, at the request of his grandson, he was forced to take care of the cat.
The butler brought the cat back to the house a month later… A cat I've never seen welcomes me?! If you look closely, you can see that it has… stripes similar to the cat he had! What happened?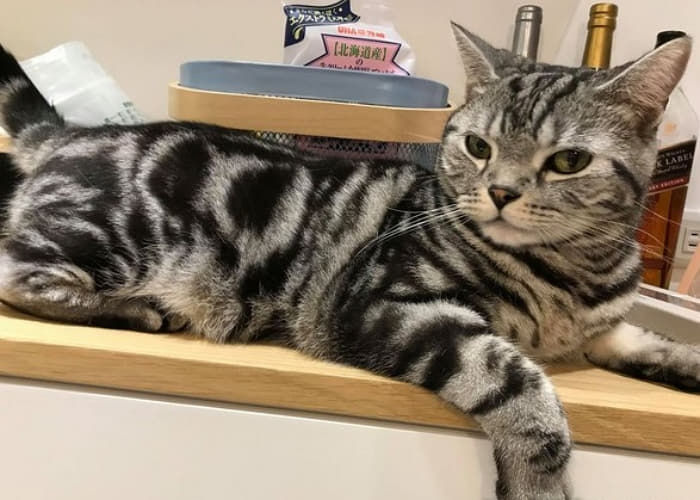 The main character is Maru, and the owner is WanJu chan from Taiwan. When Wanju-chan was unable to care for the cat for a while due to personal circumstances, he asked his grandmother to take care of the cat for a while.
Grandma said she didn't like cats, but because of circumstances, she had no choice but to take care of them. A month has passed since leaving the cat Maru, and Wanju-chan, who went to pick up the cat, was shocked.
Because the appearance of the cat Maru, the size of a palm, has disappeared. What he actually faced was the cat floor, lying flat on the floor with its belly sticking out. It's only been a month, but Maru has a chubby belly that looks like it's about to burst.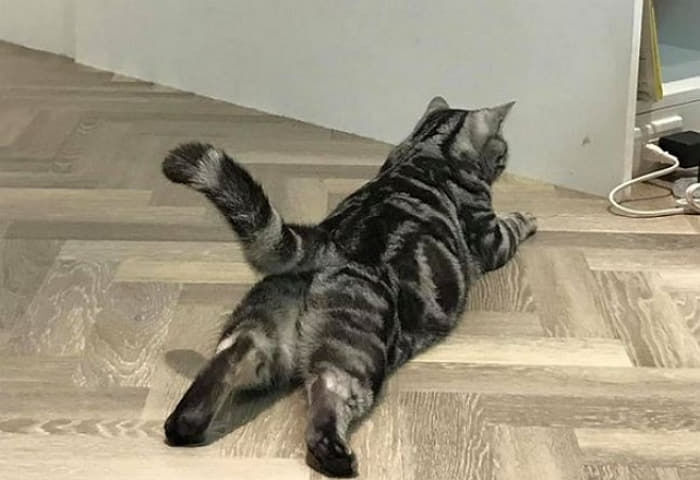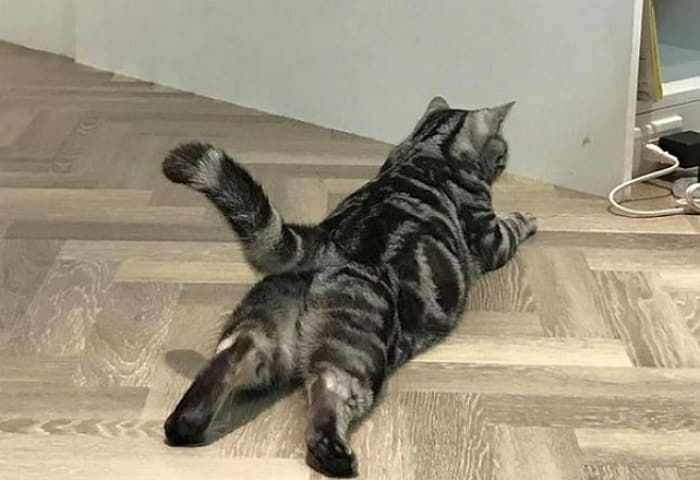 The grandmother who hated cats.. But it was her extraordinary love for cats that gave her a lot of delicious food and made her child comfortable.
Wanju-chan explained, "My cat doesn't usually eat much, so he has a slim body. But seeing that he turned into a cat in a month, I even doubted my eyes."
He continued, "I think I gained weight like this when my grandmother gave me treats and gave me treats whenever I had a break." Netizens who saw the photo responded, "I knew it was me lying face down looking at my smartphone", "It's okay to be fat but cute!", "I sympathize when I go to my grandmother's house". Maru enlarged by grandma.. Hope you succeed on the diet and get healthy soon!
ⓒ Animal Press, which tells a beautiful story, unauthorized reproduction and redistribution prohibited